About Giving Gap
1 million people.
1 billion dollars.
Together, we can #CloseTheGivingGap.
Following the murder of George Floyd and the protests around the globe calling for organizations to lead boldly and reform systems which perpetuate racial and economic inequities, in September 2020, Christina Lewis, founder and president of All Star Code, Stephanie Ellis-Smith, CEO of Phīla Engaged Giving, and David Setiadi, CTO @Point of Care Funding, launched what was then known as Give Blck, proceeding from the premise that philanthropic support of Black-led nonprofits is a critical – yet often forgotten – piece to tackling systemic racism.
Christina, Stephanie, and David set the direction for Give Blck, now known as Giving Gap, to raise visibility, expand reach, and broaden direct services of local organizations working on the frontlines of social change within Black communities.
About Us
Giving Gap exists to advance racial equity in giving and mobilize positive action for Black lives by connecting people to causes they care about. We are building the movement for the equitable funding of Black-founded nonprofits.
We amplify Black-founded organizations by providing:
A donor platform that allows individuals and institutions learn about and give to vetted Black-founded nonprofits
Research, data, and reporting that documents the strengths and needs of Black-founded nonprofits
Fundraising and storytelling campaigns to mobilize giving and positive action for Black lives
We have three bold goals to help close the gap for Black-founded nonprofits and the myriad of ways they support Black people and communities:
Build an accessible donor platform to easily connect donors and volunteers to every Black-founded nonprofits in the US.
Galvanize $1 billion in funding and in-kind support to Black-founded nonprofits.
Mobilize 1 million individuals to commit to supporting Black-founded nonprofits and closing the giving gap.
Why
Black-founded organizations are most likely to be grounded in the needs of Black communities, employ Black people, and build Black leaders. Yet, Black-founded organizations are systemically underfunded. Americans give $450 billion to charity each year, but only a tiny fraction of that goes to Black organizations. Data shows us from individual donors, to large corporate and institutional grantmaking, Black-founded and led organizations have experienced a general lack and routine disinvestment.
By the numbers
Funding for Black-led, early-stage nonprofits showed a large gap
24%
That's how much lower the average revenue is for Black-led, early-stage nonprofits compared to white-led nonprofits
76%
How much lower average unrestricted net assets are for Black-led, early-stage nonprofits compared to white-led nonprofits
45%
How much lower revenue is for Black-led nonprofits focused on helping Black men and boys, compared to white-led men nonprofits with the same focus
91%
How much lower unrestricted net are for the Black-led nonprofits focused on Black male achievement compared to white-led nonprofits with the same focus
$20M
The funding gap between 492 Black-led and 396 white-led early-stage nonprofits in 2019
Source: Bridgespan Group
Grantmaking gaps
2016 - 2018
This shows the portion of grants allowed for Black communities from seven foundations based in compatable markets to ours from study.
Percent grants designated to Black communities
Com.Fdn.for Mississippi
Jackson, MS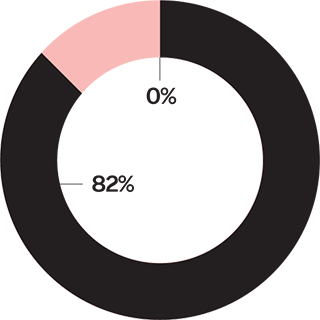 Greater Atlanta Com.Fdn.
Atlanta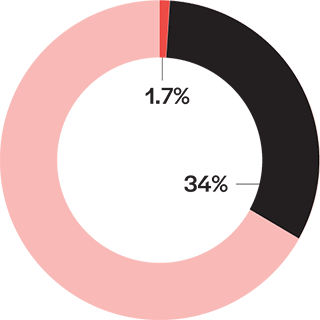 Greater Washington Com.Fdn.
D.C.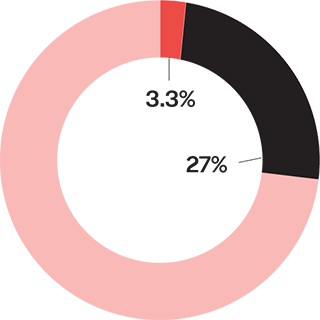 Fdn.for the Carolinas
Charlotte, NC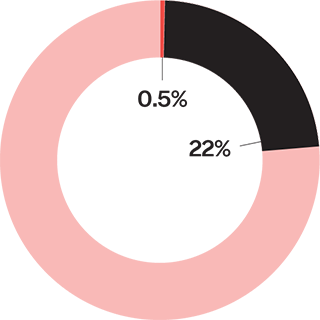 The Chicago Com. Trust
Chicago
Central Florida Fdn.
Orlando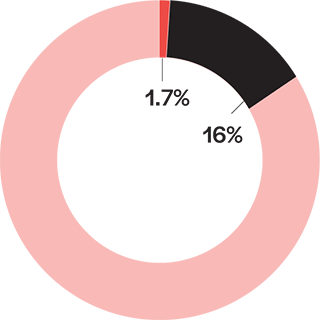 New York Com. Trust
New York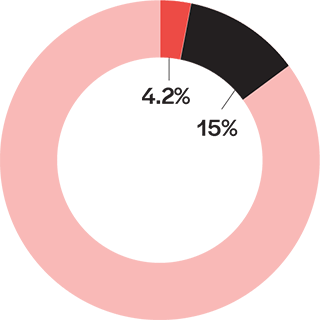 Source: National Committee for Responsive Philanthropy
Our Values
At Giving Gap, we believe in:
Amplifying Black Organizations
We use our platform and resources to amplify the critical work our fellow Black-led organizations are doing. By elevating visionary organizations, we connect them to key people opening doors for opportunities, funding, and partnership.
A Community Focused Approach
We work to build collective power through community as a bottom up organization. We listen, seek input, are accountable, and use data to understand more deeply. As an intersectional group representing a vast array of causes, we work to find common ground that serves as a foundation for all to build off of. We empower each other to do better, work smarter, connect with more people, and raise more money.
Collective Black Brilliance
We are proudly Black-led and exist to support Black leadership and help Black leaders shine. We are intersectional and inclusive and honor the diversity within the Black community — working to uplift individuals along with our collective. We believe in building allyship across lines of difference to celebrate and lift up Black brilliance in rooms and spaces where it has been absent. We celebrate the genius of our community, operate from a place of abundance, and believe in radical joy.
Aligning Money & Morals
We help people put their money where their morals are. We work to create cultural and mindset change for those interested in advancing racial equity, facilitating behavior change in how people are giving, who they're giving to, and the causes they're supporting.
Enabling Measurable Change
We aim to encourage and enable people to take action for Black lives. By facilitating tangible ways for people to donate, volunteer, and partner with Black-led organizations we work to close the racial giving gap.